Friday, 19 December 2014
hahaha... I admit that I had an overdose of Eric Suen yesterday before I slept, stalked him on YouTube where variety shows wick he attended last year in promotion of his newest album, and the music videos of his songs.

Love the way he acted on MTV talk show My Idol, such a charmer with electrifying gaze that melts you from within. .. then it was the date show hosted by Harlem Yu and Ella - the prince's date, he was kinda the special guest to help one of the long haul girls in their prince selection. Really like the way he talks with humour and he is like full of warmth and when his body language seems to me like those who mix around easily, does not keep a wide personal space around him... aiya.. very approachable kind of person.

then before 1 slept I found some not so nice news article saying that his business venture in China and Taiwan is faced with alleged claims that amounts to sky high figures (to me those are)...

maybe... it's just that side note of worry and loads of him being viewed, I had a really nice dream which I could recall vaguely--

I was with him heading somewhere. I was feeling happy, contented and up spirited yet trying not to show too much of it in front of him. There were moments where he had his arm around my shoulders and my hand in his whole he charmingly talks about the food he wants to eat and the place we are heading. I felt like I was the girlfriend... ♡♡♡♡♡♡

sadly my sister called and my dream got interrupted. .. and even now as I try to recall as much of it... that's the most I could.

When I have dreams, most of the time I couldn't recall the details or anything about it when I wake up. I kind of know if I had dreams but can't remember details. occasionally like today, I can recall bits of it. Dreams that I could recall could be very strange encounters or adventures type or Hot steamy ones and also some simple lovey dove romantic ones. Not necessarily always with my boyfriend though. .. I couldn't really identify any patterns on how my dreams are formed but I know that this was not the first time an overdose of someone or something led to a dream on him/it.

Day dreams are another bunch of things which shall not be covered. .. after all, those are my fantasies!

Till the next spur of the moment. .

Cheerios
FS.Rain
13:37 Posted in Blog, Dreamz, It's Just Me!, My Interests, People | Permalink | Comments (0) |
|
Facebook | |

Print | |
Thursday, 18 December 2014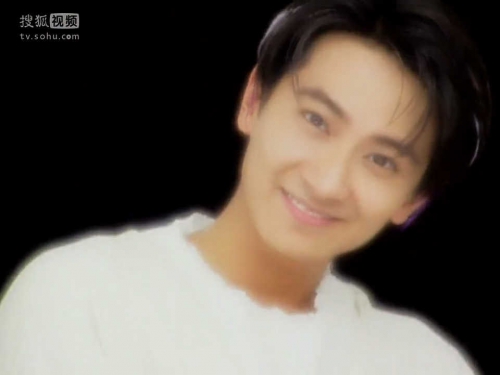 As I was writing the previous post, editing settings on my blogspirit to insert all those google analytics code for better tracking of my site traffic... I strayed and ended up playing my song list on YT... and ultimately as a strayer goes, I strayed into my childhood Idol (my dream guy!!!! lol~)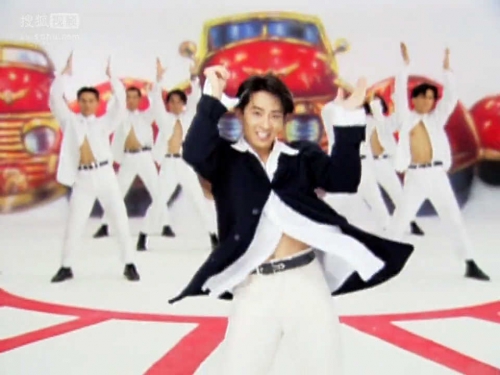 Eric Suen's songs and started hunting his original MVs down. Especially the song that trapped my young heart:
爱火 Love Fire
From what I could recall, it was the song, the lyrics and his voice that really attracted me to the song. Of coz back then and until now, I am having a few idols whose songs just captivates me entirely. BUT then, HE, HE was the one that caused those little tremors exploding within me! Coz of this MV!!! Love the smiley eyes, and it was also kinda since then, that I realised that the saying of the eyes are the windows to one's heart and soul kinda makes sense!
Subsequently, I was always looking out for his MV being played on TV or song being aired on radio. Those days, YT and internet was yet the hype... that was between the year 1993-1996 when I was a radio-holic!
Following are the other songs from him that I adore! Hope you like it too! Enjoy~
恋一个爱 Loving A Love / Falling for A Love
关心 Concern / Caring
肯定 Affirmation
爱的表情 The Expression of Love / Love's Expression
习惯 Habit
See ya~ More of my Idol's MVs coming up~ hahaha... but I donnoe when that will be. XD
Cheerios
FS.Rain
01:50 Posted in Blog, Music, My Interests, People | Permalink | Comments (0) | Tags: chinese pop, chinese singer, idol, eric suen, eric sun, sun yao wei, 孙耀威 |
|
Facebook | |

Print | |
Sunday, 15 December 2013
This year is coming to an end in less than a month's time.

Several life events unfolded.

Breakup, job switch, Master's degree, new romance, career hiatus, etc...

I have definitely been missing in action for quite a long while, but if you read beyond the words in the earlier paragraph. ... I believe you know why.

At this point, I have a new start and I hope that it will be great. Relationship matters gets an uplift for me after hearing some good insights from a trusted source.

I'm heading out in high spirits today, been missing such light-hearted mood for awhile.. of course I rewarded myself with a nice look: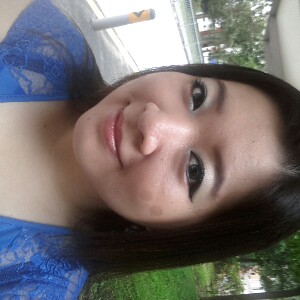 On a family date and ending with one from my lover.

I hope that everyone else is also enjoying their weekend with their loved ones.

Cheerios
FS.Rain
13:41 Posted in Blog, It's Just Me!, Leisure, Look of the Day (LOTD), People, Thoughts... | Permalink | Comments (0) |
|
Facebook | |

Print | |
Wednesday, 09 October 2013
https://www.youtube.com/watch?v=UHeZIOF_gNI&feature=youtube_gdata_player


One of my favourite artists in the Cpop / Chinese entertainment who sings and dance and act and hosted great shows!!

This song talks about friendship.

Enjoy!

Cheers
FS.Rain
15:00 Posted in Blog, Music, My Interests, People, Web | Permalink | Comments (0) |
|
Facebook | |

Print | |
Saturday, 03 November 2012
Article: Why I'm no longer Gay but still want to marry a man


This article covered not just what the title says but also something which l think is profound - - ♥LOVE♥

This particular paragraph that I have "cut" out simply because it is really inspirational. To a certain degree I really agree on the way he describe love.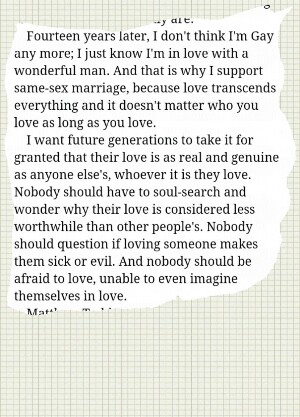 Of course, I know that just by reading the title there might be to quite a handful ppl uttering %$#××_8£$
That is, if you never even bother to read the whole article.

However it is perceived and how one decides to perceive is beyond me. I just wanna share good reads.

=>

Cheerios,
FS.Rain
12:01 Posted in Blog, People, Quotes, Thoughts..., Web | Permalink | Comments (0) |
|
Facebook | |

Print | |
Sunday, 20 May 2012
We were out on a toiletries shopping trip at the neighbourhood mall (Compass Point) to get some shampoos and what not...
As we alight from the bus and walking back home from the bus stop, my little brother said something that makes me laughed...
Direct translation:
Brother: "There's a strong force stopping me from eating this.."
He shows us what he meant in the above clip..
That's how fun and random we gets on a HOT, Sunday afternoon.. where the heats gets the best out of us.
Have a great weekend!!
Cheerios
FS.Rain
17:30 Posted in Blog, Family, Funny Stuff, Leisure, People | Permalink | Comments (0) | Tags: funny quotes, jokes, humour, family |
|
Facebook | |

Print | |
Wednesday, 04 April 2012
I came across this article in Google+ here:
https://plus.google.com/105256156026694816333/posts/EdkSeivNHvG
It is so interesting and humorous that I wana share it on my blog!
~~~~~~~~~~~~~~~~~~~~
16 Things That it Took Me Over 50 Years to Learn (by Dave Barry)

I love the hilarious little signs that hang on the walls of Jimmy John's sandwich shop (Mmmm, Jimmy Johns), and I took my son there tonight for dinner. One sign that always really tickles us both is shown below --- it was written by my all-time favorite writer, humorist Dave Barry on his 50th birthday. Although it is very funny, there's a lot of truth and some good advice in there, too. Hope you get a chuckle out of it (my son's favorites are #1, #10, and #15. I'm quite partial to #2, only because it's so true!). :)

1. Never, under any circumstances, take a sleeping pill and a laxative on the same night.
2. If you had to identify, in one word, the reason why the human race has not achieved, and never will achieve, its full potential, that word would be "meetings."
3. There is a very fine line between "hobby" and "mental illness."
4. People who want to share their religious views with you almost never want you to share yours with them.
5. You should not confuse your career with your life.
6. Nobody cares if you can't dance well. Just get up and dance.
7. Never lick a steak knife.
8. The most destructive force in the universe is gossip.
9. You will never find anybody who can give you a clear and compelling reason why we observe daylight savings time.
10. You should never say anything to a woman that even remotely suggests that you think she's pregnant unless you can see an actual baby emerging from her at that moment.
11. There comes a time when you should stop expecting other people to make a big deal about your birthday. That time is age eleven.
12. The one thing that unites all human beings, regardless of age, gender, religion, economic status or ethnic background, is that, deep down inside, we ALL believe that we are above average drivers.
13. A person, who is nice to you but rude to the waiter, is not a nice person (This is very important. Pay attention. It never fails.)
14. Your friends love you anyway.
15. Never be afraid to try something new. Remember that a lone amateur built the Ark. A large group of professionals built the Titanic.
16. Final thought for the day: Men are like fine wine. They start out as grapes, and it's up to the women to stomp the snot out of them until they turn into something acceptable to have dinner with.

--- Dave Barry
Wednesday, 09 July 2003
I was looking thru the photos posted up by one of my ex classmates... Guess wat? I felt and realised that I missed them... hmm... Well... Still glad that I left the course... How are you people?? Please take good care of yourselves!! Although I might forget some of your names, I will never forget your looks!!